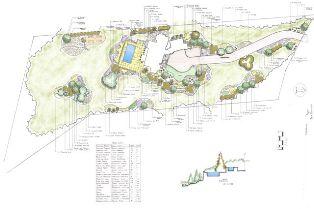 Caylor Landscaping provides custom landscape design and installation. Teaming with Popes Plant Farm we help customize and design your landscape. Our skilled team of professionals work to beautify your home from start to finish.
No matter the size of your project, your landscape is top priority. Through design, careful selection of plant material, practical planting methods, quality products and plant foods, we do everything from start to finish. The ultimate goal is to exceed your expectations while keeping within your budget. Perhaps best of all, estimates are free!
Times are tough, so why landscape? Landscaping can increase the value of your home by 15% or more. Experts estimate that 100% to 200% of your landscaping costs can be recovered when you sell your home. Studies show that carefully positioned trees can save up to 25% of a household's energy consumption for heating and cooling! Finally, landscaping adds lasting beauty.
With economic uncertainty, your family may be spending more time at home throughout the year. Caylor Landscaping can help transform your yard into a "getaway", make additions to spruce up the patio, poolside or deck, and create a welcoming atmosphere for entertaining and play! So call today for a free estimate.
"Landscaping, especially with trees, can increase property values as much as 20 percent."-Management Information Services/ICMA